Adding the Parker DriveBlok to your existing ground source heat pump design will increase efficiency by up to 5%, reducing energy costs.
Parker's high-peformance DriveBlok increases your Coefficient of Performance (COP) and extends the life of your Heat Pump.

A variety of intelligent modes and parameters in the DriveBlok product allow you to vary the speed of your compressor based on the varying load demands on your system—saving energy and money.
Pre-programmed features of the DriveBlok protect the motor by monitoring current, torque, and temperature measurements



Meet the New Kid on the Blok
Manufacturers Take Control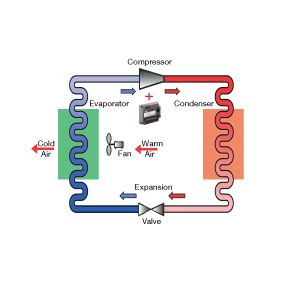 Efficiency Controlled.
With the world's increasing demand for new energy sources, concerns about global warming, and fuel costs on the rise, consumers are looking for more efficient heating and cooling systems — preferably using renewable energy. Many of these consumers are turning to geothermal solutions for their heating and cooling needs.
To help meet the needs of this growing market, suppliers of geothermal heat pump products are relying on the Parker family of motion control components. Our drives and motors are an ideal fit for compressor applications that demand exceptional efficiency and value. Each Parker component is compact and modular with extremely accurate rotational speeds. And although these are high-performance servo systems, the unique drive technology does not require expensive feedback devices. They save money while also being environmentally friendly.